Kirkwood MO AC Installation | Trusted Cooling System Replacements

Our Work in Kirkwood -
2 Reviews
Reviews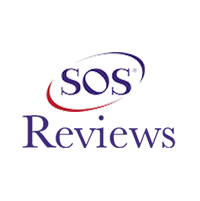 Laine Mcdonald -
05/12/2020
Kirkwood
Tyler & Kevin repaired my furnace. They were on time, polite and informed me what was needed to be done, and gave me a quick estimate. It was not easy...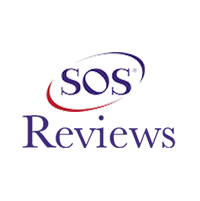 Rich -
06/03/2020
Kirkwood
Got there pretty quick on a 90 degree day. Found issue and done in no time (High Pressure Switch Bypass) nice and cool now and less then $100.......
The rising temperatures should not steal away your comfort. Ensure that your AC is working in full swing, and you're sorted for the summers! However, if the machine is going awry, and you are feeling lost about how to handle the mess, let us step into the picture. We are Kirkwood Air Conditioning, an expert HVAC company dedicated to solving your AC-related issues.
We're sure you're aware that nothing lasts forever - even top-notch cooling equipment. Even though your air conditioner may be a top-brand - there comes a time when a replacement becomes inevitable.
Watch out for the following signs to understand whether you need an AC replacement or not:
1.The AC has transformed into a noisy old machine that only interrupts your sleep
2. The system has been repaired many times in the near past
3. There is no flow of cool air
4. Your utility bills are higher than you'd expect
5. The temperature fluctuates from one room to another
6. Your AC is older than a decade or more
Don't let these symptoms persist and immediately. The best solution is to replace the old system and restore peace and comfort as soon as possible. With a new air conditioner, you will experience low utility bills, zero hassle with cooling, and years of comfort. Allow us to help you install the brand-new AC machine, and watch how we carry out the task with great attention to detail. Call us today!

Air Conditioner Installs and Replacements You Can Trust
When it's time to install a cooling system, hiring a top-tier company would be the wisest choice. Experienced professionals will handle the job with confidence and install the new AC in no time. It may seem like a simple task, but it requires a great deal of patience, skill, and proper training to get the job done right. This is something a novice company would lack. Hence your best bet is Kirkwood Air Conditioning.
Our technicians can help get your ailing system back to normal by utilizing their years-long industry experience and stellar air conditioning knowledge and expertise - while keeping your needs and budget in mind. Not to mention, you can also depend on us to be at your service - no matter the time. Our specialists can look after all your home comfort needs - be it regular maintenance check-ups or small repairs.

Need Your Air Conditioning Installed or Replaced? Call Our Team!
Thanks to our efficient technicians and servicemen's constant support, we continue to hold the prime position as the leading HVAC contractor in this region. So when it's time to install a new AC, it goes without saying that we are the best choice you could ever make. Steer away from fears and doubts regarding the installation, as our dexterous team knows how to do their job impeccably. So, without further ado, give us a call, and schedule an appointment for your project.