Furnace Repair Kirkwood MO | Top Maintenance Experts

Our Work in Kirkwood -
2 Reviews
Reviews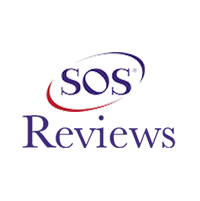 Laine Mcdonald -
05/12/2020
Kirkwood
Tyler & Kevin repaired my furnace. They were on time, polite and informed me what was needed to be done, and gave me a quick estimate. It was not easy...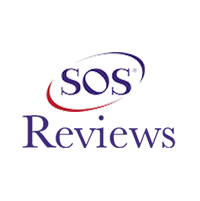 Rich -
06/03/2020
Kirkwood
Got there pretty quick on a 90 degree day. Found issue and done in no time (High Pressure Switch Bypass) nice and cool now and less then $100.......
If the relentless flow of warm air is what you seek this winter, this is the right time to get a professional checkup for your heater. Furnaces require occasional maintenance to ensure no bigger issue is hidden behind the minor problems it's facing. Our crew of skilled specialists will not only provide you with dependable furnace and heating repair services in our areas of service - but we'll also be sure to have your system back to normal in the blink of an eye.
In case you have a malfunctioning heater at home, we are here to repair and fix it. Kirkwood Heating is the most reputed company in this area, thanks to our matchless services and efficient service members. We will take complete care of your system and restore warmth to your house once again.

Heater Installation and Maintenance Services Near You
Heating systems stick around for a very long time, but they don't last forever. So when you notice that your comfort is being compromised, don't keep ignoring it. Allow our experts at Kirkwood Heating to assist you, and we will repair your machine in a jiffy. Also, in case you were wondering, we install new heaters. So throw away your worries, and hire us for a seamless HVAC servicing experience.

Need Your Furnace Installed or Fixed? Call Our Nearby Experts!
A troubling furnace can cause a lot of discomfort in your house. The harsh weather will get the best of you, and your health will become compromised. Before such a situation arises, it's better to stop it at the roots. The very moment you feel that your heater is not functioning well, allow us to fix it at once. Timely maintenance can save your machine from more significant problems and make sure you don't have to spend a hefty amount.
To ensure you never have to pay more than is necessary for any restoration, we've listed out the signs that signify a heating problem has developed and repair is pending. Here's what they are:
Sky-high energy bills
Fluctuating temperatures bothering your comfort
Noisy functioning of the system
You get cool air instead of warmth
The furnace requires repairs too frequently
The indoor air is dusty
The dry air is getting unbearable
If you have been experiencing anything similar, it's time to take action. Don't just sit back with the problem. Reach us to us, and let us get you out of your heater-trouble. At Kirkwood Heating, our group of experts is highly experienced. Hence they know how to handle critical projects without batting an eyelid. Additionally, we combine the experience of our licensed and insured technicians with top-notch heating services to get your system and your life back on track in no time at all.