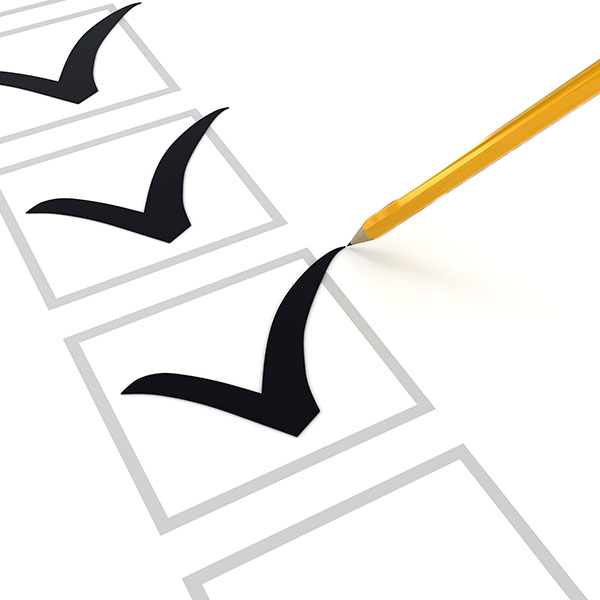 At Kirkwood Heating & Air Conditioning we strive for 100% satisfaction in everything we do. We value your opinion and invite you to tell us and others about your experience with us. Please take a few moments to tell us what you think by leaving us a review here on our website or on any of these popular review sites or social networks.
Read what other customers have said about us.

All trademarks or brands on this page are registered by their respective owner and are not affiliated with our company, nor do they endorse or sponsor our products or services.
Reviews of
Kirkwood Heating & Air Conditioning
(Based on 22 rated reviews)
09-Sep-2017
Product or service reviewed: Carrier HVAC system replacement
I called Kirkwood Heating and Air Conditioning to get a quote for replacing my older hvac units. The company sent out Tyler for a full review and site inspection. We discussed my needs and desires for the new system as he explained the different options available for and furnace AC efficiency. Later that day Tyler sent me a quote and explained cost options including financing and rebates to illustrate the total cost of ownership, including all the bells and whistles I asked for. I called the office staff and the lovely assistants scheduled my install. On the day of the install the team arrived on time and worked dilligently to remove existing equipment and then to install the new equipment which required some customization of sheet metal and pip rerouting. They did an excellent job with a lot of personal attention to detail on workmanship. Awesome crew and awosme company to work with. Highly recommended!
JOSEPH D HAYNES SR
ST. LOUIS, MO
20-Feb-2017
My furnace recently stopped working on of course, a Saturday. After researching HVAC company's on-line I called Kirkwood HVAC hoping I could get someone to come out on Monday. I was so happy when Tyler immediately called me back and said he could be out within the hour. He arrived in about 45 minutes and had my furnace running almost immediately. Even though my furnace was super old I told him I would probably not be ready to replace it for another year but I would be happy to receive a quote from them for a new one. I received a quote the following Monday and went ahead and set up the installation for the new one. I was quickly sold on this company's expertise at what they do and their exceptional customer service
02-Jan-2017
Courteous, knowledgeable, quick response, and a reasonable price. Thank you to Kirkwood Heating & Air Conditioning for squeezing me in on a cold winter day. Chris quickly found the problem, a short in the thermostat, and made the repair.
01-Dec-2016
Excellent service!! Been using Kirkwood Heating and AC for more than 17 years. They are reliable and consistent - show up when promised and get the job done properly the first time!! Chris is always pleasant, tidy and professional.
01-Dec-2016
We have been dealing with Kirkwood heating and Air conditioning for over ten years and are VERY happy with their performance. They are always on time and do just what is supposed to be done. Chris has been here several times and is so nice to work with.
01-Dec-2016
This is a great company! Tyler and his staff have been taking care of our home and business heating and cooling units for years. They also do hot water heaters.
24-Oct-2016
I have dealt with Kirkwood Heating and Air Conditioning for many years. This particular appointment was quickly scheduled. Tyler showed up at the early end of my window, was polite and courteous, but also friendly. He answered my questions, explained everything to me and was finished quickly. I will sleep better knowing all is fine for the winter season. Thanks Kirkwood Heating and Air Conditioning, and thanks Tyler!!!!
02-Jun-2016
I've known the owner, Mark Menos, for the past 15 years. He's an honest businessman who goes above and beyond to help you out. My air conditioner was out and I needed help ASAP. He contacted Kayla who sent Chris out the next morning to get a bid on a new unit. Within a couple of days I had the quote and made the decision to go ahead. Unfortunately, it was Memorial Day weekend, so Tuesday morning, Kayla contacted me and was able to get me scheduled for, first thing, Wednesday morning. The two techs, Jeff and Mike, showed up and were quite the efficient team! Getting the 2.5 ton unit in my yard was a big challenge...but once that was done, within a few hours, I was up and running! They were very polite and cleaned up after themselves! I'd definitely recommend them!
15-Apr-2016
We have been doing business with Kirkwood Heating and Air Conditioning for over 25 years...reliable, timely, and wonderful employees. Chris always greets us with a smile, works efficiently and can be trusted to do a good job every time! I give this co an A+!!!
08-Apr-2016
Kirkwood Heating is a good company to work with and Chris is friendly and competent.
05-Apr-2016
his company earns straight A's from us. We've used them for spring/fall AC-furnace service for years, plus we've bought, over the years, a new furnace and AC system from them, plus water heater repair. They are prompt, friendly, knowledgeable, and cost-conscious. Highly recommended.
02-Apr-2016
Have used KHAC for more than 20 years and have referred to family and friends. Never a problem and Tyler is a well trained professional and easy to work with.
07-Jul-2015
Kirkwood Heating & Cooling provided excellent service for our commercial restaurant. We've had several HVAC companies in the past few years, and Kirkwood Heating & Cooling was definitely the most honest, professional, and fair we've dealt with. No questions they will be who we use from now on.
24-Jun-2015
We went with Kirkwood Heating & AC due to their high rating on Angie\'s List and their price (lowest of the three we received). Chris, the estimator, was professional and courteous when he gave us the bid. The technicians, Steve and Kevin, who installed the unit today were also professional and courteous. They arrived on time, worked quickly and neatly, and installed the new Carrier unit, moving it from one side of the house to the other.
Everything went very well. We would recommend this company.
17-Dec-2014
Everything was easy and efficient from scheduling the appointment to completing the installation, and the humidifier is doing a great job of regulating the set humidity level in our house. It was money well spent and I would recommend and use Kirkwood Heating & Air Conditioning again.
17-Oct-2014
They have been coming to my house for 6-7 years to check on my A/C in the spring and furnace in the fall. I have been very satisfied with the work. The people there are very knowledgeable and very accommodating.
17-Sep-2014
I had originally hired a different electrician to install a new Honeywell wireless router thermostat. That electrician failed.</p><p>I called Kirkwood Heating and Cooling. They sent out Tyler who went right to work (in a very focused and knowledgeable way) and soon realized the particular wiring issue. It took him about 20 minutes to get my new thermostat installed. He stuck around to make sure it was functioning properly (unlike my previous electrician). Great work from Tyler. It was clear from the moment he arrived that he knew what he was doing
26-Aug-2014
My a/c went out, I called them first thing in the morning, left a message and they called back quickly. I wanted to make sure that I could be seen that day as I was going out of town the next day. They called back within 15 minutes or so, scheduled appt. then I went online and scheduled so that I could get the discount. They called me at work 1/2 hr. before coming out so that I could meet them. It was very close to the time they thought it would be. The service person found the problem right away and told me what the part I needed to get it fixed. He also sent me information on a new unit which I know that I need. My unit is 20+ yrs. old and on its last leg. He sent information to me as he said he would with a bid within a week. I would use them again
26-Jul-2014
Immediate call back when my A/C went out on a very hot day. Turns out my thermostat just needed new batteries. Provider talked me through it on the phone and I am cool again. Very pleasant person on the phone. I plan to schedule maintenance of the A/C system in the next couple of weeks with this provider - very satisfied.
19-May-2014
We have been a customer of Kirkwood Heating and Air for many years. This is a family owned business and they have always provided us with excellent service
14-Mar-2014
Before purchasing the Angie\'s List deal for a whole house humidifier I contacted Kirkwood Heating & AC to discuss if it was right for my house. I had a great conversation with the person who answered the phone (Kayla?) and decided it fit my needs. We went ahead and scheduled the service and then I purchased the Angie's List deal. I immediately received confirmation of my purchase from Kirkwood Heating.
We scheduled the service for some time between 10am-12pm. Right around 10:00 a.m. I received a call alerting me that the technician, Chris, was on his way. Chris arrived about 10 minutes later. He reviewed my furnace and due to the placement of my hot water heater advised me he would place the humidifier on the front of my furnace instead of the backside where they normally install it. That was fine with me as it wouldn't change the functionality of the equipment.
Chris thoroughly explained his installation process and performed the work. After he installed the equipment he explained how it all worked, how to change settings and what to look for if the humidifier is set to high. He then took the time to explain the things I need to do when summer comes and we no longer need the furnace/humidifier on.
I found Chris and the others I spoke with at Kirkwood Heating to be very professional, thorough and friendly. He quietly went about his work and did a great job. There were no additional charges for the installation or service. I am very pleased and will be contacting them when it gets a little warmer to do some yearly maintenance on my AC.
Kirkwood Heating and Cooling installed a dryer vent through an exterior wall. I called the company to get a quote or the work. The They came out within 2 days. The price was good, so I scheduled the work which was done soon after. The person on the job was friendly and efficient. I was very pleased with the experience and would highly recommend this company